Eduscape (test), in partnership with Common Sense Media, will be holding the Connecticut Digital Citizenship Symposium on October 26th at Torrington High School in Torrington, CT.
Who Should Attend?
Superintendents, Associate Superintendents, Director of Curriculum, Library Media Specialists, Principals, Teachers, Guidance Teams, PTA & BOE members and Parents.
Why Attend?
Educators who are working toward becoming a Common Sense Educator will receive credit for two LEARN activities. Participants will also discover how to build a culture of Digital Citizenship across your learning community.
What Will You Learn?
Explore the essential elements and best practices to be proactive in safeguarding your students' digital lives.
Cost:
$199 pp*
Group of 5+ rate: $179 pp (use code dcsgroup5)
Group of 10+ rate: $160 pp (use code dcsgroup10)
Continental breakfast & lunch included
To register via Purchase Order, please email info@eduscape.com
---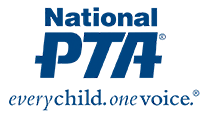 If you would like to register via purchase order please fill out this form: https://goo.gl/forms/CJ86SJkSpfo4vGXs2
Cancellation Policy: All registrations are final and non-refundable. Registration is, however, transferable. If you cannot participate in the session you have registered for you may either, find a colleague to attend in your place or transfer to another session. All transfers must be requested one week BEFORE your registered session begins. If Eduscape is not contacted three days prior to the registered session, and the attendee doesn't show up, they will be charged full price.
Eduscape has the right to cancel the event up to a week in advance. If the event is cancelled all registrants will get a full refund or can transfer their ticket to another event of the same kind.
Purchase Orders: A purchase order is a legally binding document between a supplier and a buyer. Once your purchase order is received the products or services requested fall under the Eduscape Refund and Substitution Policy. NO EXCEPTIONS.
Payment is due within 30 days of the invoice date.